Entrepreneurship Club at the University of South Carolina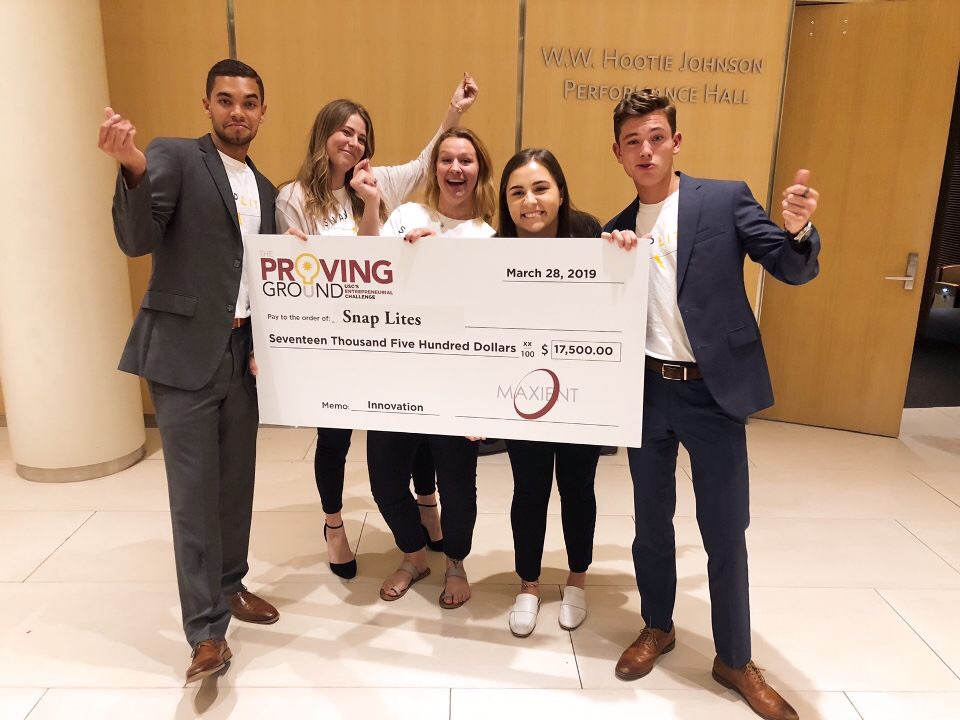 Congratulations Snap Lites!
"The mission of eclubsc is to develop entrepreneurs and provide them the experience, resources, and network necessary to change the world."
Founded in 2018, EclubSC is the premier organization for students at the University of South Carolina to find the advice, assets, and people necessary to transform their business ideas into realities.
Created and led exclusively by students, EclubSC is passionately developed each and every day to guarantee the absolute best experience for its members. Whether that's hosting an event, managing finances, or finding partners launch an app startup, EclubSC sets the standard at South Carolina for business excellence.
WELCOME TO THE FAMILY.
As a member of EclubSC, you demonstrate your ideas to our organization, the university, and the world.
Student members work within committees to manage, market, and maintain EclubSC. Two years of hard work has grown the organization to 50 student members and a dedicated network of staff and real-world business people.